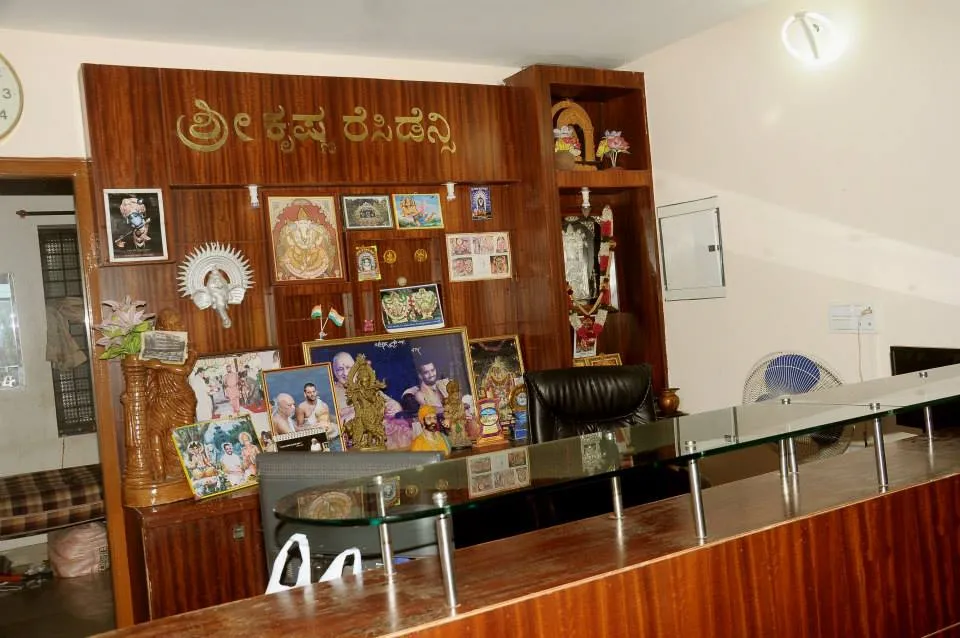 Best Guest House In Kukke Subrahmanya
Established in 2008, Sri Krishna Residency aims to offer top-notch accommodations with spacious rooms, courteous staff, convenient connectivity, and beautiful natural surroundings. As a result, it has become one of the most highly regarded hotels in Kukke Subrahmanya.
Sri Krishna Residency, a member of the Neo Mysore Cafe Group, is conveniently located near "Biladwara" and the bus station, as well as just 12 km from the Kukke Subrahmanya railway station. Our lodge provides affordable and tidy accommodations for tourists and offers car parking. Additionally, our location is ideal for those visiting the nearby Sri Kukke Subrahmanyeshwara Temple. Experience a comfortable stay at Sri Krishna Residency during your next trip to Kukke Subrahmanya.
At Sri Krishna Residency, we provide a unique blend of traditional hospitality and modern amenities. Our lodge features 23 guest rooms, each thoughtfully designed with the guest's comfort in mind. Our offerings include twelve deluxe rooms, nine air-conditioned rooms, and two family rooms, all furnished with modern amenities to make your stay as comfortable as possible. Experience the perfect combination of comfort and convenience during your stay at Sri Krishna Residency.
The lodge is just 700 meters from Shree Kukke Subrahmanyeshwara Temple.
Room Types
We offer tariffs that cater to budgets of all sizes, with a guarantee of delivering the highest value for money.
Deluxe
Ideal For Two Guests
---
Vehicle Parking
Hot Water (5AM – 8AM)
LED Television
24 Hour Reception
Travel Desk
Family
Ideal For Four Guests
---
Vehicle Parking
Hot Water (5AM – 8AM)
LED Television
24 Hour Reception
Travel Desk
A/C
Ideal For Two Guests
---
Vehicle Parking
Hot Water (5AM – 8AM)
LED Television
24 Hour Reception
Travel Desk